Radiology
Monitor entrance & exit patient dose and intracavitary dose to phantoms in real-time.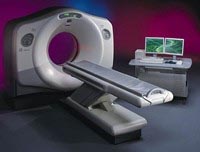 MOSFET dosimeters are tiny sensors that detect patient radiation dose during Diagnostic Radiology procedures. They are easily placed on the patient and are not obtrusive to the beam (they are almost invisible on the image). These dosimeters can be placed in various locations on the body (e.g. eye, thyroid, lung) in order to determine the exact dose given to the patient or inside a QA phantom (as opposed to measuring the output from the machine).

Best Medical Canada has officially released our latest software designed specifically for use in radiology. Named Dxposure Software, it allows easy dose verification during CT, X-ray and fluoroscopy procedures. Its report generation capability allows user to print, save and export dose records for legal purposes and for tracking accumulative dose history.

To learn more, click here for product datasheet.
The MOSFET Dosimeter
Isotropic response of ±3% for 360°
Linear dose response
Active region of 0.2 x 0.2 mm
Standard size is 2mm wide
microMOSFET is 1mm wide
Dose-rate and temperature independent
Unobtrusive in procedures (visualization markers available)
Lightweight and flexible
Available in Standard and High Sensitivities
See Technical Note #7 for more details
Measure effective dose to patients
Measure cumulative skin dose to patients, e.g. Children undergoing CT or cardiac catheterization are at a greater risk than adults for developing cancer
Measure dose to patients undergoing Radiology exams, e.g. X-rays & Fluoroscopy guided treatments (Cardiac Catheterization cases)
Measure dose to phantoms for CT Dose Indexing / organ dose
Minimize liability
Unobtrusive to the patients and staff
Instant dose read-out
Not visible in most X-ray images
One system can serve up to 4 labs/treatment rooms
Multiple dose points (up to 20) for Phantom measurements
Print and/or save dose report electronically for documenting patient dose and for patient files

Applications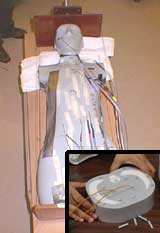 Computed Tomography
Isotropic response of ±3% for 360°
Linear dose response
Active region of 0.2 x 0.2 mm
Standard size is 2mm wide
microMOSFET is 1mm wide
Dose-rate and temperature independent
Unobtrusive in procedures (visualization markers available)
Lightweight and flexible
CT Dose Indexing
Real-time CT Dose Organ Measurements in anthropomorphic phantom
Skin Dose Measurements

Fluoroscopy
Monitor Cumulative Radiation Exposure
Cardiac Catheterization Measurements
Pediatric Measurements
Skin Dose Measurements
Esophageal Measurements
Mammography
Measure BESAK (breast entrance skin air kerma) After Mammography Procedures, for Reliable Dosimetry Measurements for Routine Mammography Screening Evaluations.
Skin Dose Measurements